Nearly all metal and crystal optics need to be incorporated into a higher-level assembly to deliver the performance you require. Inrad Optics specializes in opto-mechanical and electro-optical assemblies and subsystems that achieve the tightest alignment, dimensional tolerance and performance specifications.
Assembly Expertise
Our in-house optical assembly capabilities and expertise includes:
Design for manufacturing and assembly
Optical interface optimization
3D modeling with Solidworks
Fixture design and development
Electronics integration
CNC machining of mating components
Optical bonding and contacting
Laser alignment capabilities
Functional testing
Opto-Mechanical Assemblies
We've incorporated a wide range of crystal and metal optics into opto-mechanical assemblies. Given our longstanding experience in the defense industry, our opto-mechanical assemblies meet demanding alignment and dimensional tolerance requirements and perform in challenging environmental conditions. Among the assemblies we've delivered are:
Multi-element beam splitters
Metal mirror assemblies with integrated journals or bearings
Mounted crystals for positioning
Laser optic assemblies
Mounted tranmission and reference flats
Reflective telescope assemblies
Electro-Optic Assemblies
Inrad Optics is a leading supplier of electro-optic assemblies and systems based on non-linear optics and motion control components.
Conductive window assemblies
Optical Design Optimization
Building on our custom manufacturing expertise, we can help you optimize optical and opto-mechanical designs for cost reduction, ease of assembly and superior system performance. Our engineering and operations teams have a deep knowledge of material selection, substrate fabrication techniques, and optical component processing. Our design optimization services include: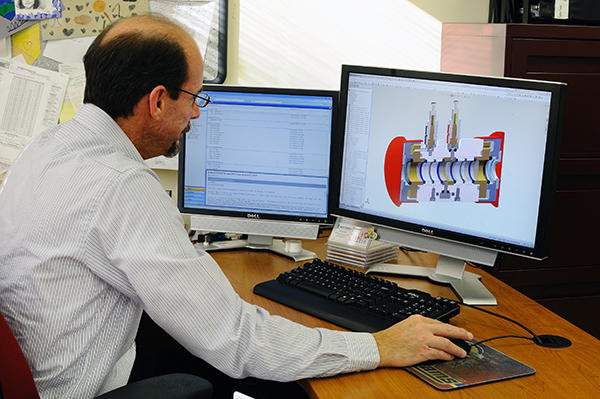 Material Selection.

We can help you select the most appropriate base material for your application depending on the performance and assembly requirements.

Surface Treatment Guidance.

We routinely help our customers pick the best plating process, thin-film coating or other surface treatment. Selecting the right coating for finished optics is a complex process that needs to account for wavelength operating ranges, laser damage thresholds, and environmental conditions.

Geometry Refinement.

We help define part geometries that can minimize weight and assembly distortion of the optical component when mounted into its structure. Geometry refinement can also help reduce the machining time and tooling required to finish the optical blank.

Packaging Design.

We can help design finished component packaging for cost-effective protection of optics during transport. Packaging options range from one-off specialty cases to mass packaging with reusable materials.

Testing.

We offer testing services, including accelerated aging, to support design development and predict product lifecycles.